VPBank cooperated with PTI to provide unsecured loans for students
Recently in Hanoi, Vietnam Prosperity Commercial Joint Stock Bank (VPBank) and PTI Education and Training Organization (PTI) have signed a cooperation agreement on the implementation of an unsecured loan program for student clients of PTI.
With this agreement, VPBank and PTI will work together to improve the experience as well as the convenience for students who study at PTI. Accordingly, the Bank will provide credit packages for individuals who participate directly in training courses or individuals who sponsor relatives to participate in courses at PTI.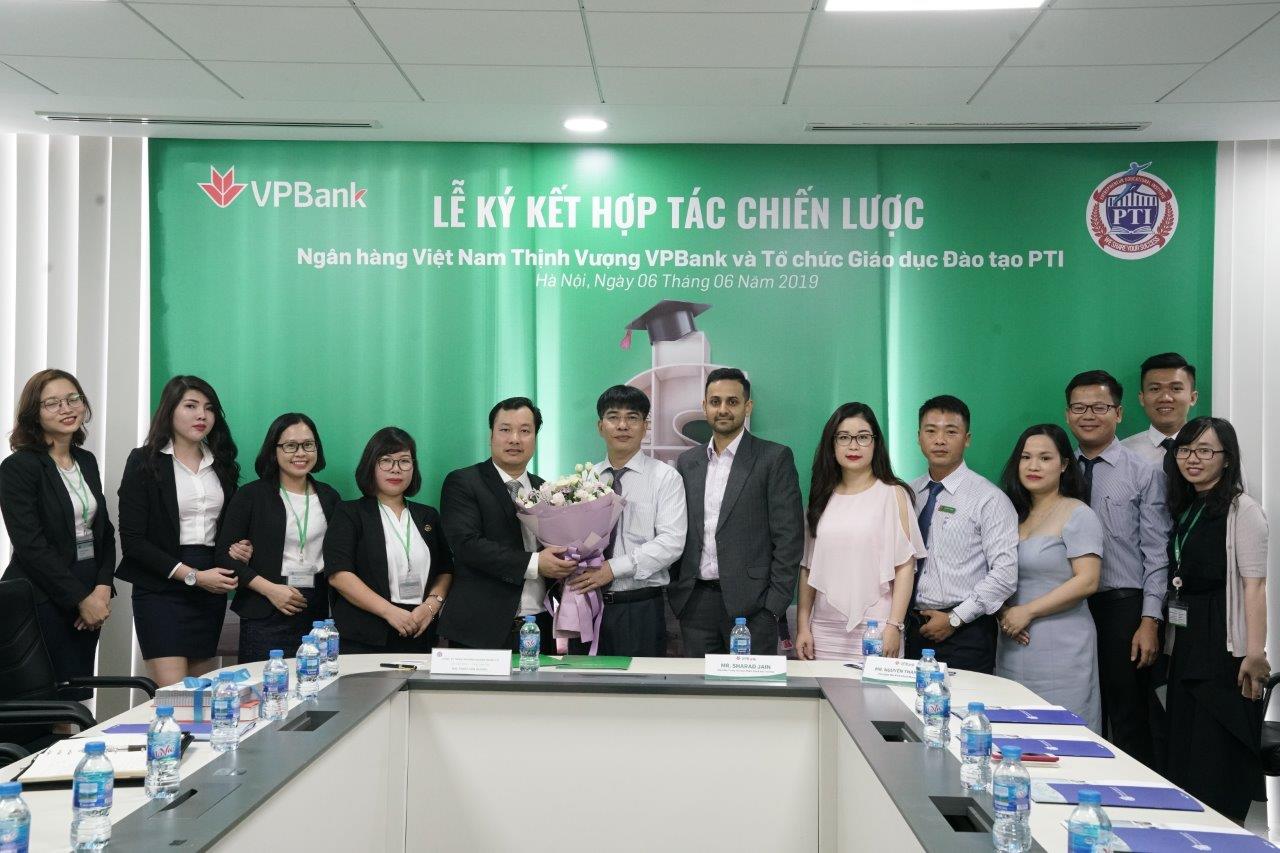 Specifically, VPBank will provide unsecured loans, with a limit of up to 70% of the course value to customers wishing to study at PTI. Loan limits will be flexible, depending on the training program. For example, for customers participating in the foreign master's and professional training programs, the loan can be up to VND 300 million. For customers participating in vocational certificate training programs, foreign language, the disbursement limit will be up to VND 100 million. In addition to providing a large limit, the program also offers attractive interest rates and a loan term of up to 60 months for students.
Speaking at the signing ceremony, Mr. Nguyen Thanh Tam, Deputy Director of Personal Banking Division, VPBank, said: "VPBank is very glad to cooperate with PTI Education and Training Organization, bringing together the best experience for customers through providing unsecured loans to meet the needs of learning, training, perfecting working skills. PTI's experience, long-term teaching expertise and proven training methods in combination with VPBank - the leading retail Bank, with diversified loan packages, will encourage customers to choose training courses at PTI. At the same time, effective cooperation between the two parties will ensure financial support for customers during the training process, giving customers more peace of mind to achieve their own goals.
Over 25 years of establishment and development, VPBank is currently the leading joint stock commercial bank in Vietnam in consumer credit; Top 5 highest profit banks in 2018; and is the only private Bank in Vietnam to be in the Top 500 global most valuable banking brand - voted by Brand Finance, the world's leading brand valuation consultancy.
With training experience and deep expertise of the teaching staff and leading experts in the country and internationally combined with the capacity of organizing professional education services, PTI provides training programs with high practicality that is suitable for social development. The difference of PTI creates a learning environment with superior ability compared to all other training schools which mainly provide short-term training courses that are heavy in research and academic and cannot meet practical needs of students.
For more information, please contact our hotline on 1900545415 or visit VPBank branches nationwide.