Cash withdrawal fee for SMEs reduced
Along with the launching of international debit card VPBiz to support enterprises to manage cash flow effectively, VPBank reduces the cash withdrawal fee for VPBiz at ATM VPBank from 0.5% to 0.2% (minimum VND 10.000).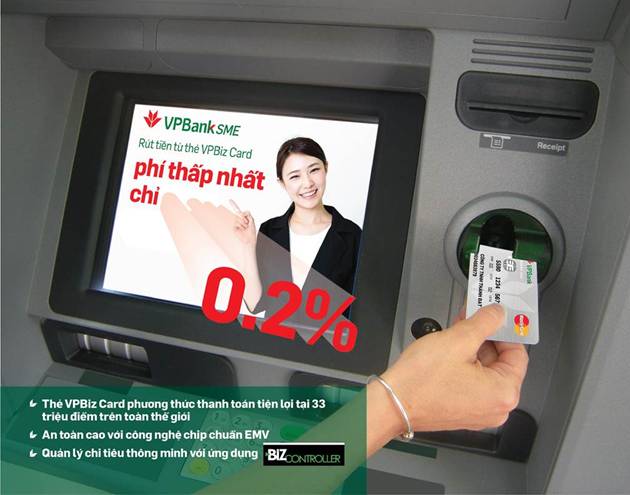 By minimizing the cost, VPBank would like to bring to customers interesting experience when using products of the bank, which makes it become the most competitive bank in the market.
Being one of the leading Joint-Stock Commercial banks in Vietnam, VPBank always attempts to improve its products and services, and bring outstanding benefits to its customers. This is not only reflected by the quantity of products and services, but also by the quality of them and the value-added to bring benefit and confidence to customers.
For more information, please contact us at: 1900 545 415 or 04 3928 8880 or visit website:
www.vpbank.com.vn
.