50% discount for VPBank card holders on Women's Day
To celebrate Women's Day of March 8th 2015, VPBank offers a special annual promotional program titled "Gifts for Eva" for its card holders with a discount of up to 50% on various shopping items.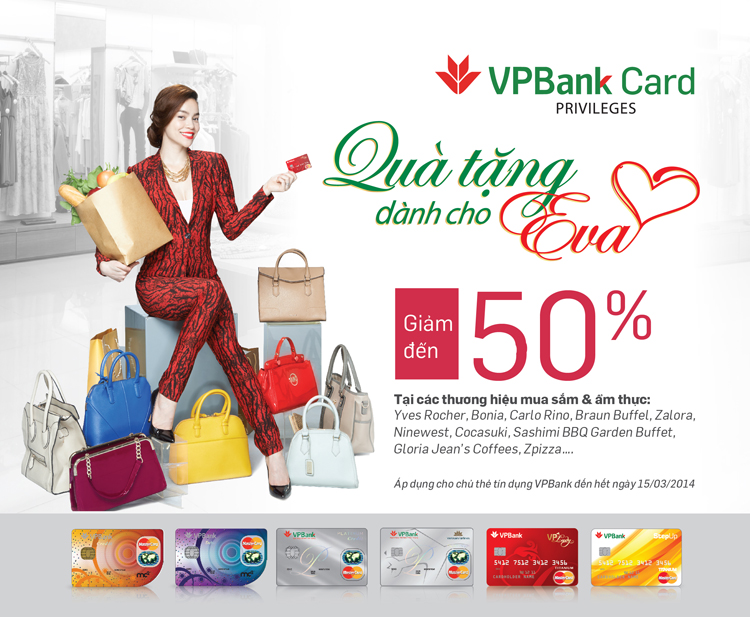 Accordingly, during March 5th – 15th 2015, VPBank's card holders will enjoy discounts ranging from 15% to 50% when shopping at the Bank's partners in cosmetic, dining and shopping fields such as Yves Rocher, Bonia, Carlo Rino, Brau Buffel, Zalora, Ninewest, Cocasuki, Sashimi BBQ Garden Buffet, Gloria Jean's Coffees, Zpizza, GoldMalt Beer Club, etc.
Further information maybe obtained at hotline 1900 545415 or 04.39288880.