VPBank's total operating income reached VND 7,900 billion in first quarter
Vietnam Prosperity Joint Stock Commercial Bank (VPBank) announced its first-quarter business results of 2019, which showed the consolidation of fundamental indicators and outstanding growth of fee income, representing the efficiency of the bank's new growth engines.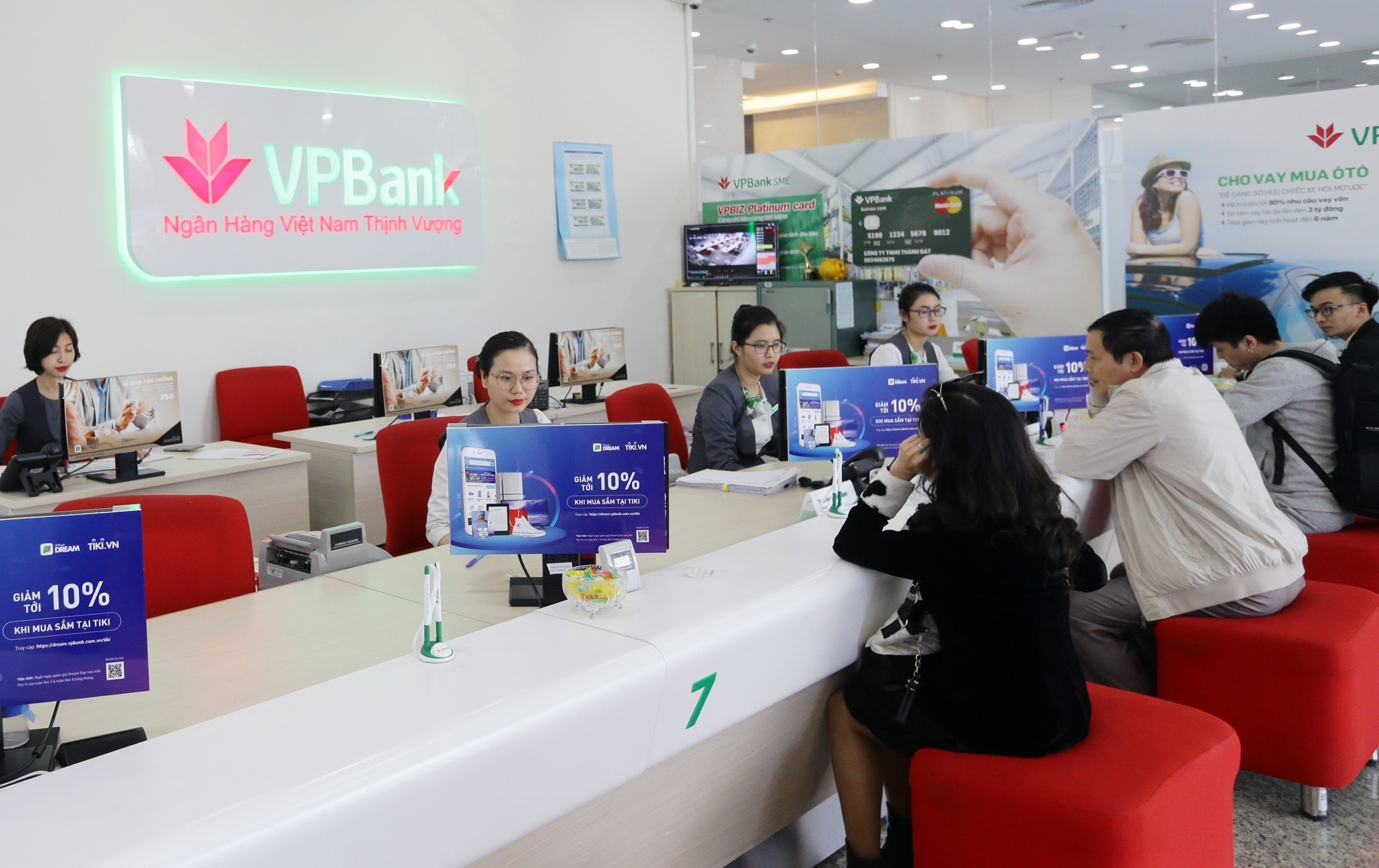 At the end of the first quarter, credit growth of the consolidated bank reached 6.8%, which doubled the previous-year rate and tripled the average rate of the banking sector. The consolidated total operating income (TOI) was more than VND 7,900 million, up 4.3% y-o-y, while consolidated pre-tax profit was more than VND 1,700 billion.  Subtracting extraordinary income from exclusive life insurance cooperation contract signed in September 2017, consolidated and separate TOI grew 17.5% and 22.8%, respectively. Meanwhile, the bank's consolidated and separate pre-tax profits increased 1.1% and 23.7%, respectively. CIR and NIM of the first quarter stood at 37.4% and 9.2%, which affirmed its position as one of top banks in the market.
The result reflected the bank's efforts to consolidate development foundation through expanding market shares, strengthening risk management and maintaining efficiency in the context of the State Bank of Vietnam keeping low credit growth to control inflation.
Business activities of separate bank were the main driving force for the growth. At the end of the first three months, credit growth reached 8%, much higher than 2.8% of the same period last year. Besides, FE Credit also maintained its sustainable credit growth with the numbers of disbursements increasing by 20% y-o-y.
One of the achievements of quality growth strategy was fee income. In the first quarter of 2019, consolidated net fee and commission income reached VND 745 billion, up 137% y-o-y while that of separate bank reached more than VND 473 billion, up 80% y-o-y. The initial success of fee growth strategy, together with positive results of digitizing banking services, contributed greatly to diversify the bank's income.
Last week, VPBank is officially approved by the State Bank of Vietnam to apply Circular 41. The decision showed that VPBank fully met the highest risk management standards of the banking system in Vietnam. Previously, VPBank become the first private bank of Vietnam named in Top 500 world most valuable banking brand by Brand Finance. Brand Finance evaluated VPBank's brand at USD 354 million, which increased 6.3 times from USD 56 million in 2016. Thanks to the rapid growth in brand value, VPBank jumped to 361st in top 500 most valuable banking brands. Besides, its Brand Rating was A in the rating scale from D to AAA+ while its Brand Strength Index was scored at 58, 76 in the scale from 0 – 100. Brand strength and Basel II standards will be big advantages of the bank in expanding its business sustainably in the upcoming time to fulfill set-forth targets.