VPBank launched cash-back credit card
On February 12th, 2019, Vietnam Prosperity Joint Stock Commercial Bank (VPBank) launched VPBank Platinum Cashback Credit Card, which offers cash-back for all spending.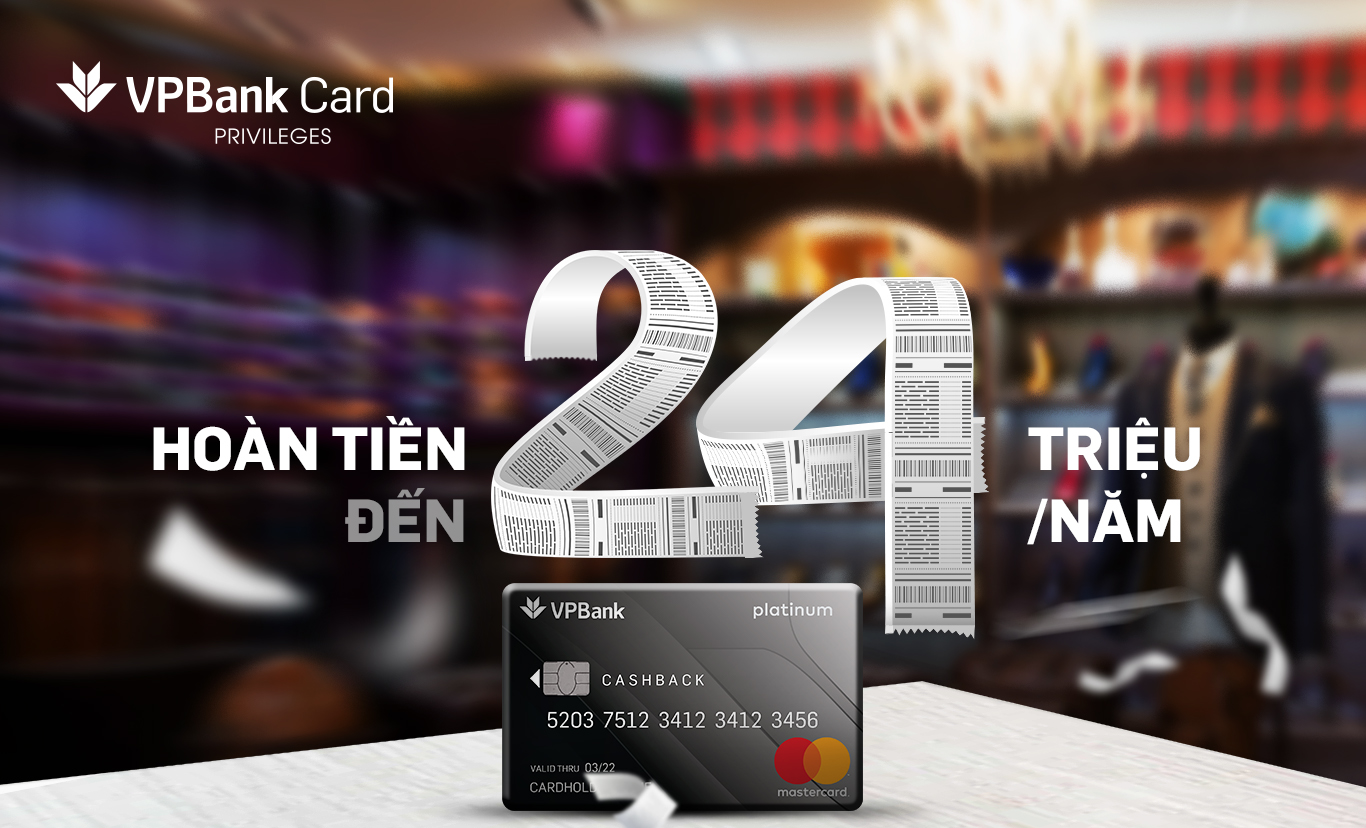 In the context of growing economy and the trend of digitizing products and services, non-cash payment becomes more and more popular, especially among young people and white-collar class. Understanding this customer's demand, VPBank officially launched VPBank Platinum Cashback, which targets customers with income of at least VND 15 million and having high and stable credit card spending. Through this product, VPBank hoped to bring a modern and practical financial management tool for cardholders.
Accordingly, if customers spend at least VND 10 million per month, they will get cash-back for all transactions. The cash-back rate ranges from 0.5% to 3% of total transaction value depending on spending amount. Total spending is calculated on both VND and foreign currencies, of which foreign currency transactions will be doubled when converted into VND.
The maximum cash-back amount for each card contract (including both primary and supplementary cards) is up to VND 24 million per year and will be automatically transferred to the primary card. This is one of the most attractive offers of credit card in the market.
Besides, VPBank also offers many attractive incentives, including free annual fee in the first year for card spending of at least VND 2 million within 30 days from activating.
Additionally, cardholder can also receive many privileges and gifts from more than 5,000 partners of the bank.  
With the launching of VPBank Platinum Cashback, VPBank hoped to change cash payment habit of customers and stimulate the demand of card spending in accordance with non-cash payment policy encouraged by the Government and the State Bank of Vietnam.
For further information, please contact our hotline on 1900 545 415 or 024 3928 8880 or visit our Website at https://www.vpbank.com.vn.