VPBank becomes trustee of Small & Medium Enterprise Development Fund
On May 5th, 2017, VPBank and the Small & Medium Enterprise Development Fund (SMEDF) of the Ministry of Planning and Investment signed a framework agreement on helping SMEs access Government financial support.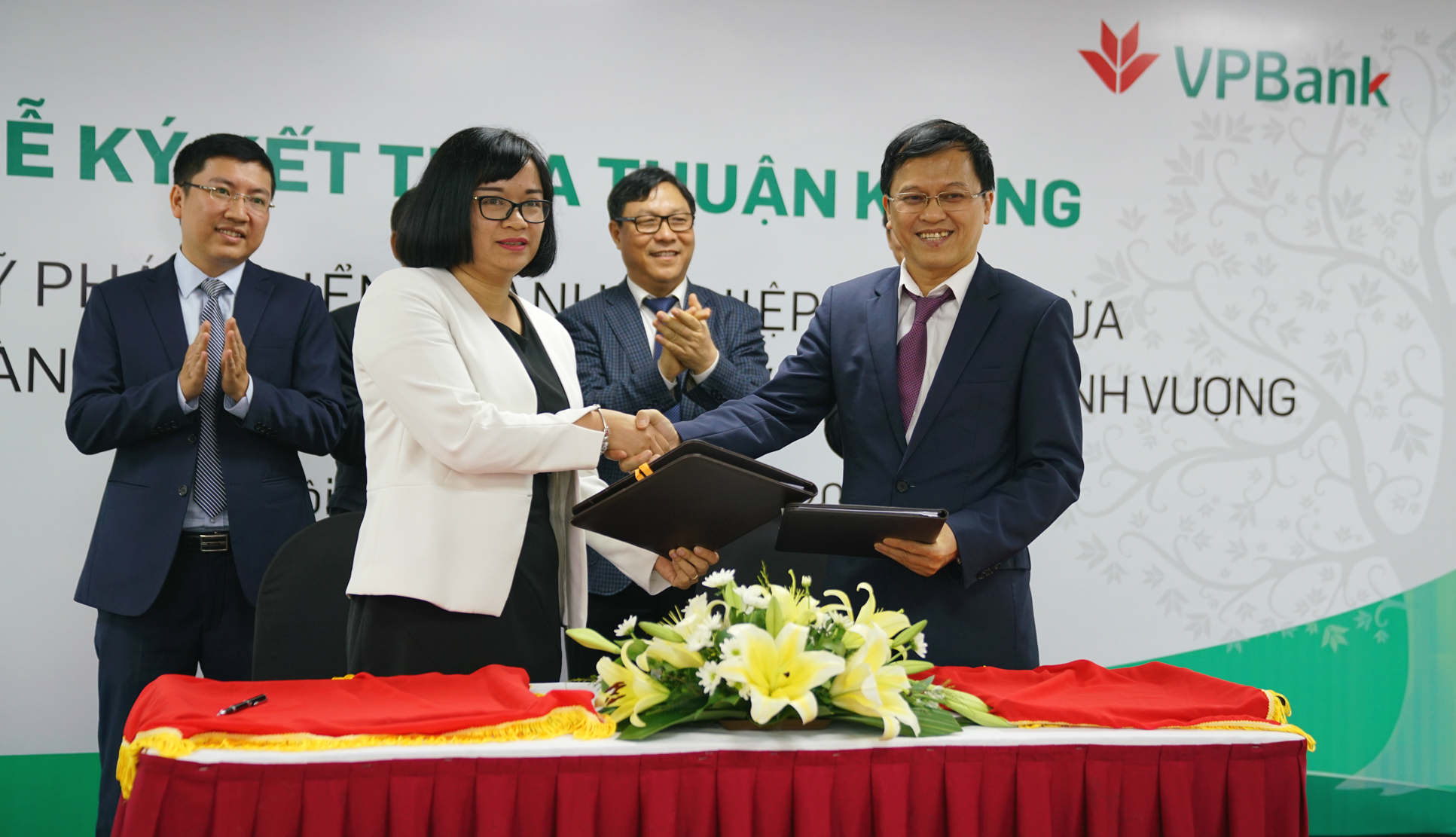 According to the agreement, VPBank will be a trustee of SMEDF and disburse Government funds to SMEs with preferential interest rates between 5.5% and 7% per year. Before submitting loan applications to SMEDF, VPBank will assess the applicant, condition, amount, loan tenor, guarantees, and other related matters in accordance with the regulations of SMEDF and VPBank.
VPBank is the fourth bank selected by SMEDF to become a trustee since the fund was launched in April 2016. Thanks to this agreement, SMEs can access preferential loans through VPBank or directly via SMEDF.
In 2017, SMEDF and its trustees will implement several financial programs to support SMEs, up to a total of VND 560 billion, prioritizing start-ups, agriculture, forestry, fisheries, processing, manufacturing, and waste treatment enterprises.
By the end of April 2017, more than 1,000 SMEs had accessed and searched for information about financial programs through various channels such as seminars, media, and call centers. This is a positive sign that many SMEs are interested in the fund.
VPBank has made great efforts to support SMEs through building relationships with trade associations, Government agencies, and international organizations such as IFC and World Bank. Last year, International Banker (UK) named VPBank as its 'Best SME Bank', and VPBank's annual report showed that SME loans grew by 30% in 2016 over the previous year. VPBank is also the pioneer in providing unsecured loans to micro SMEs, with the number of VPBank's SME customers reaching about 50,000 by the end of last year. These numbers reflect the great contributions of VPBank to the development of SMEs nationwide.
For further information, please contact us at: 1900 545 415 or 04 3928 8880, or visit our website at 
https://www.vpbank.com.vn