VPBank awarded 150 scholarships of VND 1 billion
Vietnam Joint Stock Commercial Bank (VPBank) held an award ceremony within the VPBank Talent Scholarship Fund 2018. Accordingly, 39  Shine Your Talent Scholaships and 100 Home of Talent Scholarships were awarded to excellent students across the country. The special feature of the program is that students will have opportunity to work for VPBank after graduation.
The award ceremony has the attention of Mr. Nguyen Duc Vinh, VPBank CEO; Mr. Phan Ngoc Hoa, VPBank Deputy CEO; VPBank managers; representatives of universities and excellent students.  
VPBank 2018 Talent Scholarship Fund includes two categories: Shine Your Talent Scholarship and Home of Talent Scholarship. After more than one month of implementation, the program has attracted more than 500 excellent students from universities nationwide.
For Shine Your Talent Scholarship category, VPBank selected total 39 talents. Among them, 9 candidates received golden awards of VND 15 million each and 30 candidates received silver awards of VND 10 million each. They are the most talented student from Foreign Trade University, Banking Academy, National Economics University, RMIT University and An Giang University.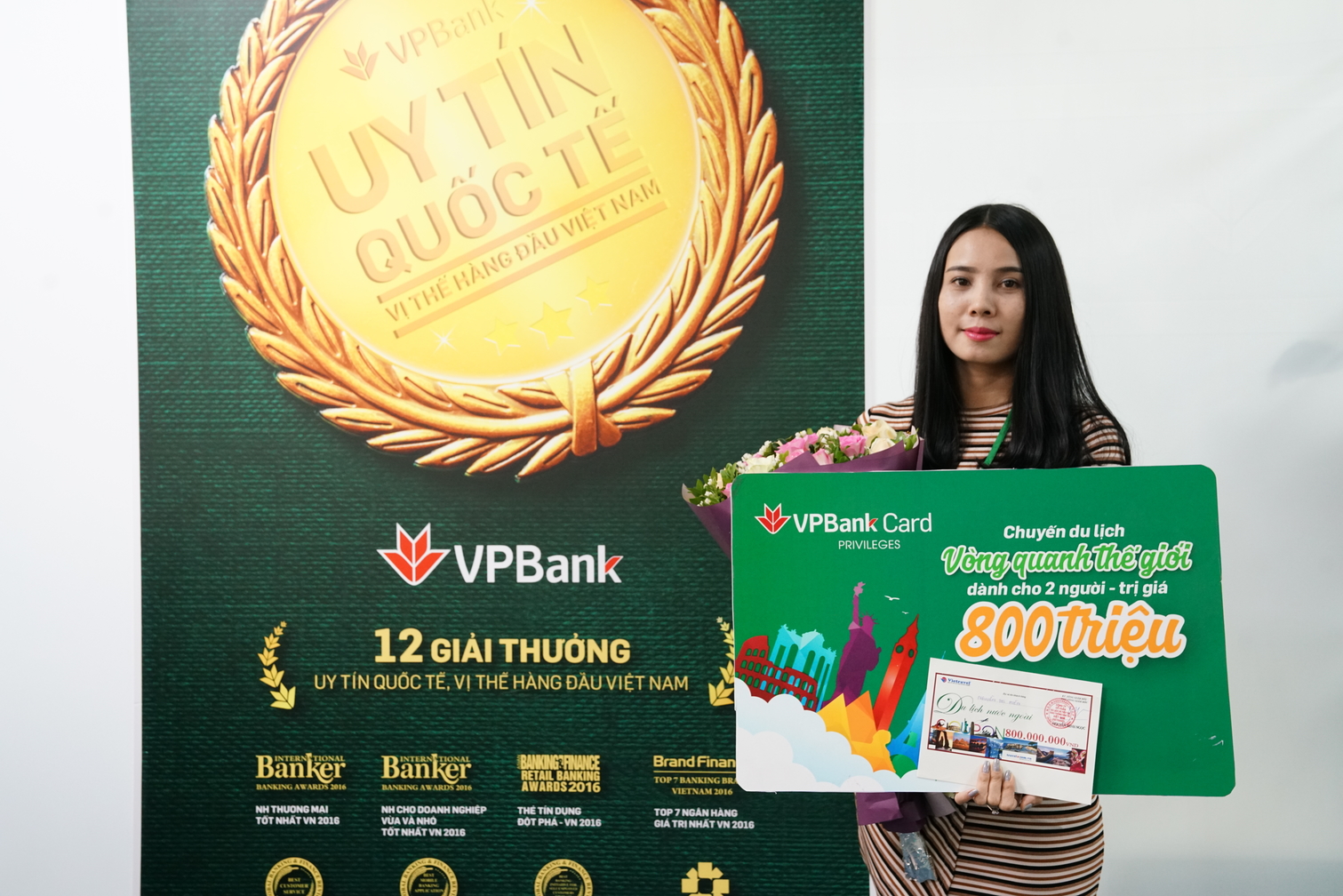 VPBank CEO, Mr. Nguyen Duc Vinh, awarded scholarships for excellent students in the North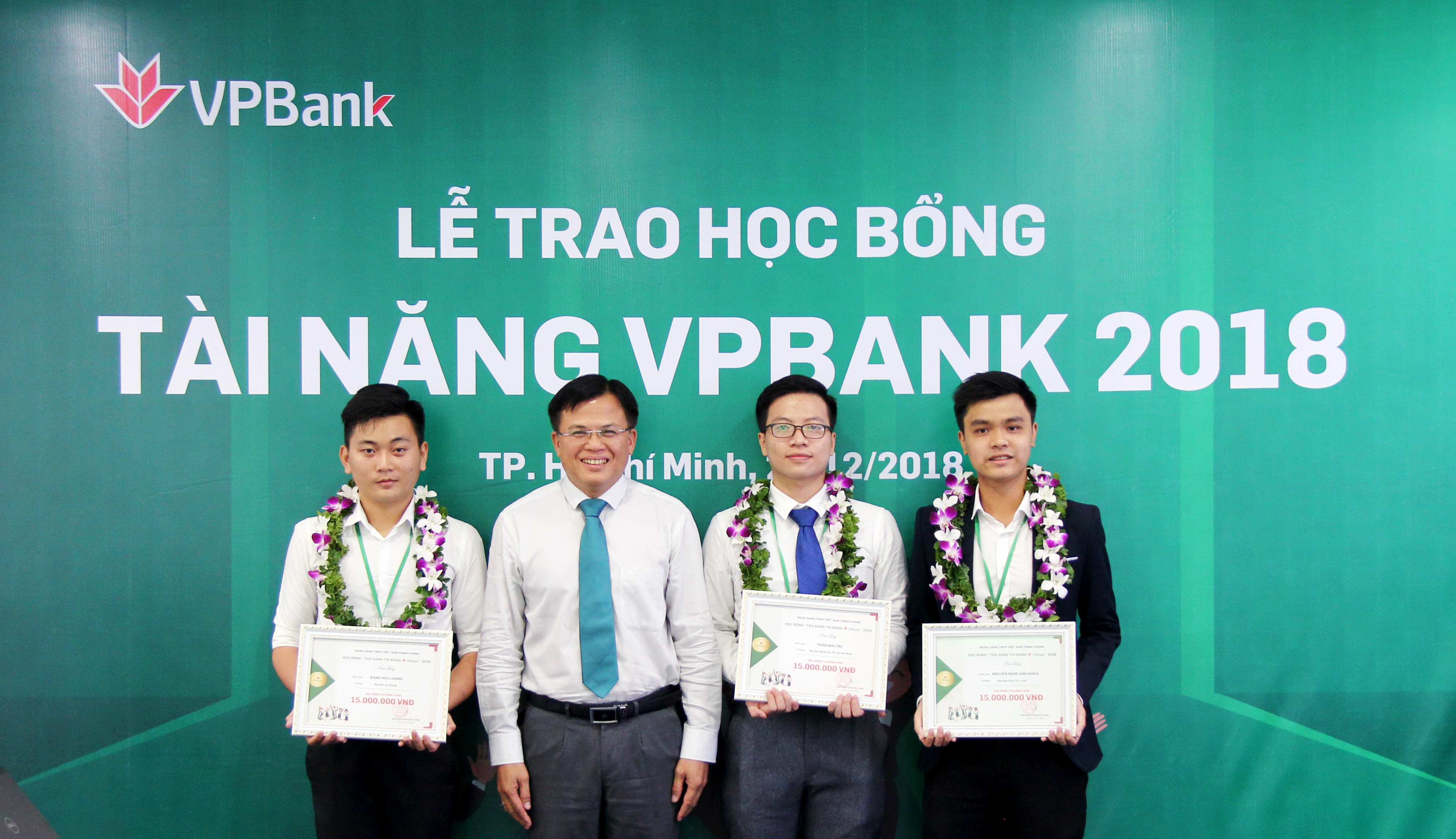 VPBank Deputy CEO, Mr. Phan Ngoc Hoa, awarded scholarships for excellent students in the South
As one of the most talented students receiving golden award, Mr. Dang Thanh Trung from Banking Academy, shared: "I feel very proud to receive the highest scholarship. This will not only help me cover my tuition fee, but also motivate me to try my best to deserve it."
For Home of Talent Scholarship, VPBank selected 100 talents. This is annual program of VPBank for financial – banking universities nationwide.
"Education is one of the top priorities of VPBank's corporate social responsibility. In recent years, VPBank has nurtured experts in computer science, information, finance and data management in banking industry. VPBank Talent Scholarship Fund will not only provide financial support, but also open opportunities for the young approach new career trends," CEO Nguyen Duc Vinh said.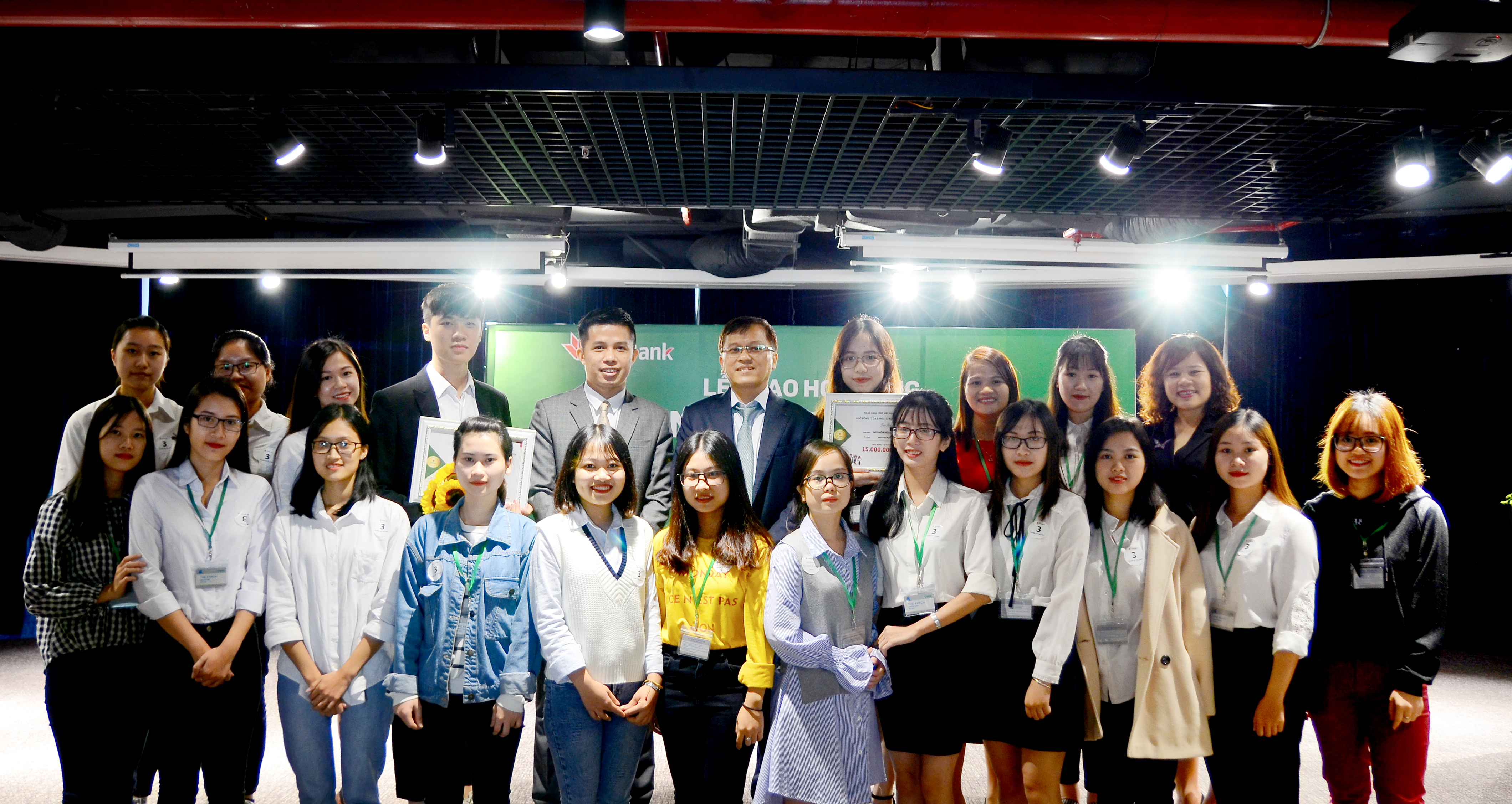 VPBank leadership and excellent students
For further information, please contact us:
Email: hocbongtainang@vpb.com.vn
Hotline: 024.73056600 – Ext: 50764
Website: https://tuyendung.vpbank.com.vn