VPBank and AIA Vietnam provide special support to customers during pandemic
From March 23rd to the end of May 31st, 2020, VPBank and AIA Vietnam applied special policies to support customers during the Covid-19 pandemic, as follows: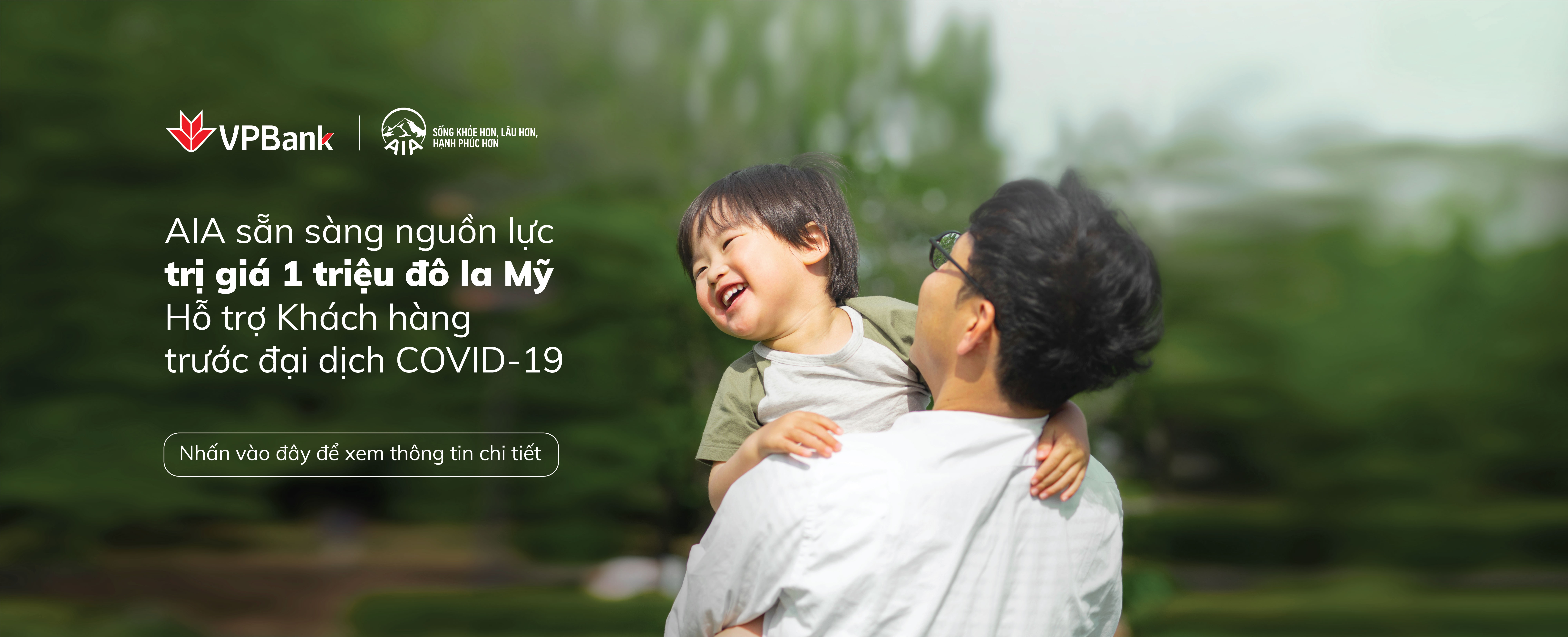 1. Special Aiding fund:                      
AIA Vietnam dedicated US $ 1 million SPECIAL AIDING FUND to assist customers participating in the following products: (1) Hospitalization expenses support, (2) Reimbursement for hospitalization and surgery expenses and (3) Health care insurance.
Accordingly, when diagnosed positive for SARS-CoV-2 virus during the validity term, customers will receive a support of VND 20 million. This support will not be deducted from the insurance contract.
2. Product extension policy
Policies related to products as announced on February 3rd, 2020 will be extended until May 31st, 2020. Details as below:
• DO NOT apply the waiting period of 30 days if the insured is diagnosed or treated for acute respiratory due to SARS-CoV-2 virus.
• PAY for all medical expenses incurred by the customer infected with SARS-CoV-2 virus as prescribed by doctors in the framework provisions of the contract.
VPBank and AIA Vietnam continue to monitor the disease situation of COVID-19 to promptly provide other necessary support to customers.
For further information, please contact the hotline: 028.38122777