Receive VPBank Autolink card when attending "Baby Crawling Tournament" event
On 29 March 2015, VPBank becomes the sponsor for "Baby Crawling Tournament" event co-organized by Bornrich and TBWA for children from 3 months to 3 years old at Aeon Mall in Tan Phu, HCMC. At this event, the kids and their families will participate in fun games such as car pushing, crawling, photo shooting...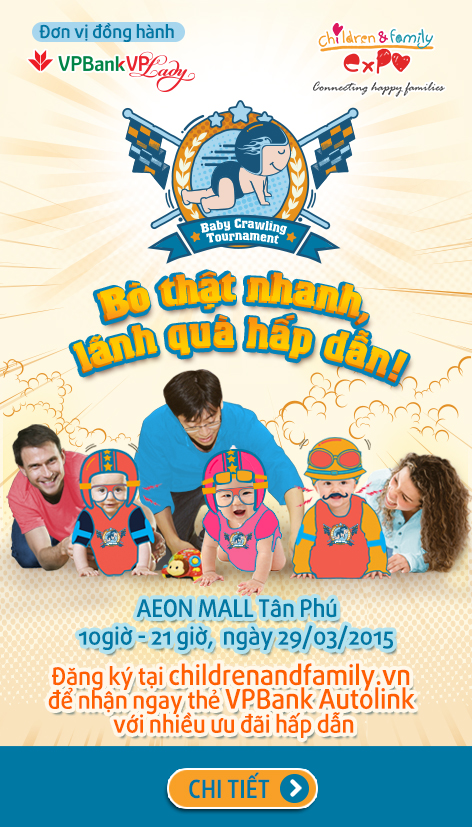 Especially, from now until 28 March, customers when registering via the link https://chilndrenandfamily.vn/Register.aspx will receive a VPBank Autolink at the event and enjoy such promotions as free SME Banking in three months, free Internet Banking, no minimum balance required in 12 months....
For more information, please contact 1900 545 415 or 04 3928 8880.